Vulnerability Management involves conducting a holistic review of the organization and organizational IT assets to identify vulnerabilities. Our vulnerability management program begins with an initial assessment. From there, we prioritize vulnerabilities based on the risk they pose to your organization and the cost of remediation. At the end of our process, we provide a full-report along with options for remediation.
Get a Free Risk Assessment
Contact us now for a free comprehensive risk assessment conducted by our senior CISO's.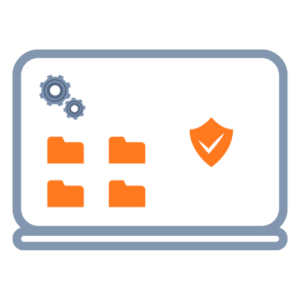 Full Scope Vulnerability Assessment
We begin each engagement by taking a holistic look at your organization. This review includes IT assets, sensitive data, organizational structure, and policies and procedures. At the end of our review, we will have documented your most critical vulnerabilities.
Security Control Implementation
Once we have completed our vulnerability assessment, we begin working with your internal stakeholders to design a vulnerability management plan. This can include the handling of sensitive data, employee training, patching schedules, and other common security concerns. We work to tailor each vulnerability management plan to the unique needs of your organization.
Vulnerability Management Implementation
During the final phase, we work to implement a full vulnerability management program. We will work directly with your internal IT staff to ensure that your vulnerability management plan easily integrates with your existing business practices and causes minimal disruption while providing maximum security. We routinely work with your team to maintain continuous management of vulnerabilities and answer any questions or problems.
What are the advantages of vulnerability management?
More opportunities for Federal Contracts
Pre-planned Incident Respond
Trained and Knowledgable Users
Regulatory Compliance
Lower Risk of a Catastrophic Data breach
More Efficient Employees
Clear Policies and Procedures
Documented Security Technology Processes
More efficient data management
Security Awareness and Training
Our Security Awareness and Training program combines industry-leading cybersecurity expertise with next-generation user-behavior encouragement to create engaging, interactive, and rewarding security awareness training that encourages cybersafe behaviors for faculty and staff.
Many security vendors try to sell you overpriced tools that you don't need. We work with your existing tech stack as much as possible to reduce waste and make compliance cost-efficient.
We focus on selling comprehensive cybersecurity solutions that result in real risk reduction and solve cybersecurity problems.

We make sure that you know what you're going to pay on fixed, easy to understand engagements. Our MSSP customers enjoy fixed, monthly, locked-in pricing.

Contact us for a Free Risk Assessment
Delivering Enterprise Grade Cybersecurity to a Distributed Workforce