Iron Range Cyber is a proud provider of cybersecurity services for healthcare organizations. Our team has a combined 50+ years of experience working in healthcare information technology and security.
Get a Free Risk Assessment
Contact us now for a free comprehensive risk assessment conducted by our senior CISO's.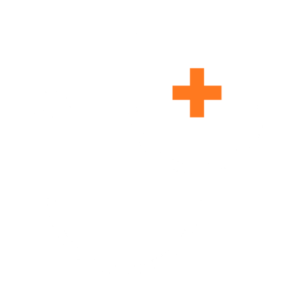 Cybersecurity Services for Healthcare Organizations
Private practice offices are struggling to handle the IT and security requirements that medical professionals fall under. They have to devise a way to securely communicate with their patients, ensure HIPAA is applied, and build a cybersecurity program that could pass muster during an audit. They've solicited several quotes to help them, but all have cost thousands of dollars per month to secure a few simple machines. Additionally they are concerned that the dramatic rise in ransomware cases could cripple their IT systems and potentially compromise patient information.
Failing to implement an effective small business cybersecurity program for a healthcare organization can be costly. If an attack occurs, critical systems can be compromised or disabled leaving the organization unable to perform its function. Furthermore, HIPAA non-compliance costs can run into the hundreds of thousands, if not millions of dollars and even include personal liability for intentional negligence. 
Iron Range Cyber can easily and cost-effectively implement a compliant and effective cybersecurity solution for healthcare organizations. We begin every engagement by a complete risk assessment led by a former fortune 50 CISO. This enables us to accurately gauge risk and build a cybersecurity program around existing controls and requirements.
We then begin implementing the program based on achieving compliance objectives & real-world risk reduction. Our programs include desktop & laptop monitoring, backup and recovery, network monitoring, and standard anti-virus along with a full set of security processes and procedures.
Every program we build is focused around bringing simplicity and clarity to small business cybersecurity. We take the time to fully explain each technology and process that we implement so you can be confident that you're covered. Our solutions have been risk tested to identify the controls that result in the most meaningful risk reduction.
Flexible and effective cybersecurity programs designed from the ground up to help SMB's

Programs focused on affordability & business efficiency rather than profit margins and reselling overpriced tools

Deep experience meeting dozens of compliance requirements including HIPAA, FERPA, PCI DSS, and others
Many security vendors try to sell you overpriced tools that you don't need. We work with your existing tech stack as much as possible to reduce waste and make compliance cost-efficient.
We focus on selling comprehensive cybersecurity solutions that result in real risk reduction and solve cybersecurity problems.

We make sure that you know what you're going to pay on fixed, easy to understand engagements. Our MSSP customers enjoy fixed, monthly, locked-in pricing.

Contact us for a Free Risk Assessment
Delivering Enterprise Grade Cybersecurity to a Distributed Workforce