Mid-sized banks have unique cybersecurity challenges. The banking industry conducts business via technology, particularly the Internet, now more than ever.
Get a Free Risk Assessment
Contact us now for a free comprehensive risk assessment conducted by our senior CISO's.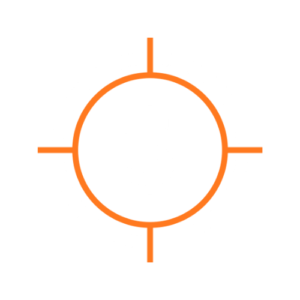 Cybersecurity Services for Mid Sized Banks
Mid Sized Banks have unique cybersecurity challenges. The banking industry conducts business via technology, particularly the Internet, now more than ever. Your bank's sensitive data may be in danger if you don't have strong cyber security procedures in place. Among essential businesses in the United States, banks have the greatest level of security—as well as the most rigorous regulatory requirements.
Banks are targeted by hackers because their networks contain a treasure trove of customer financial data. While it is reasonable to assume that a large bank can afford a comprehensive cybersecurity program, many small to mid-sized banks either cannot afford or do not prioritize cybersecurity.
Financial institutions rely on technology to provide services. Information and systems disruption, deterioration, or illegal change can have an impact on an institution's financial health, key activities, and risk profile. Given the growing number and sophistication of cyber attacks, financial institutions and their essential third-party service providers must be vigilant in recognizing, analyzing, and mitigating cybersecurity risks.
Cyberattacks are becoming more common. With cybercriminals becoming more sophisticated, banks and financial institutions need every edge they can get in the battle against information security. Banks are exposed to enormous risk if successfully breached. A breach can result in an enormous loss of reputation for a bank, as well as costly compliance issues and millions of dollars in remediation costs.
As more and more of our everyday lives and essential business functions are performed online, the threat landscape for banks, and financial services companies in general, has grown exponentially.  Cyberattacks cost the banking sector $18.3 million per firm each year, and 8 out of 10 Americans are concerned that companies will not be able to protect their financial information.
The Iron Range Cyber Solution
Our team has extensive experience in building highly effective cybersecurity programs for banks. Our staff has helped dozens of banks meet compliance requirements, build cybersecurity programs, and comply with numerous regulations place on law offices today. We begin each engagement by conducting a full risk assessment for the firm.
This enables us to accurately gauge your risk and understand your current cybersecurity technology and processes. We then begin the process of building a cybersecurity program designed to comply with existing regulations and effectively mitigate risk. We focus on identifying your existing cybersecurity assets which enable us to build a program around what you already have – so you aren't wasting time, money or using additional resources. 
We then work to implement your program. All of our programs come with standards:
Antivirus/Anti-Malware

SIEM

Log Monitoring

Network Monitoring

Endpoint Monitoring

Backup and Recovery

Security Policies and Procedures
Benefits of working with Iron Range Cyber
Deep experience building competent and effective cybersecurity programs for higher education institutions. 

Focus on measurable risk reduction rather than reselling services & technologies

Best of breed technology stack designed to simplify cybersecurity programs for colleges and universities
Many security vendors try to sell you overpriced tools that you don't need. We work with your existing tech stack as much as possible to reduce waste and make compliance cost-efficient.
We focus on selling comprehensive cybersecurity solutions that result in real risk reduction and solve cybersecurity problems.

We make sure that you know what you're going to pay on fixed, easy to understand engagements. Our MSSP customers enjoy fixed, monthly, locked-in pricing.

Contact us for a Free Risk Assessment
Delivering Enterprise Grade Cybersecurity to a Distributed Workforce