Law firms have unique cybersecurity challenges. Law offices are targeted by hackers because their networks contain a treasure trove of privileged client information with a lack of cybersecurity best practices in place to prevent data leaks.
Get a Free Risk Assessment​
Contact us now for a free comprehensive risk assessment conducted by our senior CISO's.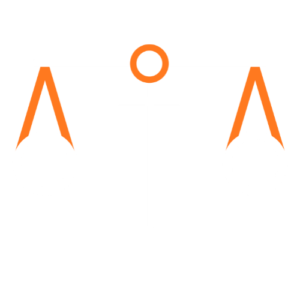 Cybersecurity Services for Law Offices
Law firms have unique cybersecurity challenges. Law offices are often targeted by malicious actors because their networks can contain a treasure trove of privileged client information. Many law offices lack fully competent cybersecurity programs to mitigate risk. Law offices can contain terabytes worth of confidential information including trade secrets, intellectual property, and client personal information. While it is reasonable to assume that a global business can afford a comprehensive cybersecurity plan, many law firms struggle to build an effective cybersecurity posture.

This is why malicious actors have often turned their attention to target legal firms in recent years. The American Bar Association (ABA)  requires law firms to make "reasonable efforts to prevent the inadvertent or unauthorized disclosure of, or unauthorized access to, information relating to the representation of a client." Lawyers must take immediate action to secure their client data, respond when a breach is suspected or found, and notify any clients who may have been harmed by the breach, according to ABA regulations. 
Law firms are exposed to enormous risk if successfully breached. A breach can result in an enormous loss of reputation for a law office, as well as costly compliance issues and millions of dollars in remediation costs. As more and more of our everyday lives and essential business functions are performed online, the threat landscape for law firms, and companies in general, has grown exponentially. Cyber attacks, ransomware attacks, and data breaches concerning law firms are not new, but the pace of occurrence and year-over-year rise is astounding. According to the American Bar Association, up to 42% of law firms with less than 100 workers have had a data breach.
The Iron Range Cyber Solution
Our team has extensive experience in building highly effective cybersecurity programs for law offices. Our staff has helped dozens of law firms meet compliance requirements, build cybersecurity programs, and comply with numerous regulations place on law offices today. We begin each engagement by conducting a full risk assessment for the firm. This enables us to accurately gauge your risk and understand your current cybersecurity technology and processes. 
We then begin the process of building a cybersecurity program designed to comply with existing regulations and effectively mitigate risk. We focus on identifying your existing cybersecurity assets which enable us to build a program around what you already have – so you aren't wasting time, money or using additional resources. 
We then work to implement your program. All of our programs come with standards:
Antivirus/Anti-Malware

SIEM

Log Monitoring

Network Monitoring

Endpoint Monitoring

Backup and Recovery

Security Policies and Procedures
Benefits of Working With Iron Range
Deep experience building competent and effective cybersecurity programs for higher education institutions. 

Focus on measurable risk reduction rather than reselling services & technologies

Best of breed technology stack designed to simplify cybersecurity programs for colleges and universities
Many security vendors try to sell you overpriced tools that you don't need. We work with your existing tech stack as much as possible to reduce waste and make compliance cost-efficient.
We focus on selling comprehensive cybersecurity solutions that result in real risk reduction and solve cybersecurity problems.

We make sure that you know what you're going to pay on fixed, easy to understand engagements. Our MSSP customers enjoy fixed, monthly, locked-in pricing.

Contact us for a Free Risk Assessment
Delivering Enterprise Grade Cybersecurity to a Distributed Workforce