A cybersecurity risk assessment is about understanding, managing, controlling, and mitigating cyber risk across your organization. It is a crucial part of any organization's risk management strategy and data protection efforts. Iron Range Cyber uses the National Institute of Standards and Technology (NIST) cybersecurity framework to provide a basis for best practices in risk assessments.
Contact us for a Free Risk Assessment
Delivering Enterprise Grade Cybersecurity to a Distributed Workforce
Get a Free Risk Assessment
Contact us now for a free comprehensive risk assessment conducted by our senior CISO's.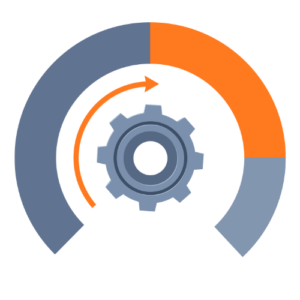 Iron Range Cyber Risk Assessment
For every risk assessment we perform, we begin with a full-scope security review to ascertain what you have, what you need, and where we need to help. This enables us to cost-effectively recommend the technology and processes you need to be compliant with applicable regulations while improving the efficiency of your business.
The Risk Assessment forms the cornerstone of our offering and is designed to provide value and industry-leading guidance at no cost to SMBs.All of our Risk Assessments are completely free, and come with no obligation to purchase additional services.
Upon the completion of the risk assessment process, we will leave behind detailed guidance on what your risks are, where you have security gaps, and what we recommend for remediation. We believe that by providing value up front to our customers and prospects, we can improve cybersecurity for SMBs, build trust, and provide a new level of service to our customers and potential customers.
Many security vendors try to sell you overpriced tools that you don't need. We work with your existing tech stack as much as possible to reduce waste and make compliance cost-efficient.
We focus on selling comprehensive cybersecurity solutions that result in real risk reduction and solve cybersecurity problems.

We make sure that you know what you're going to pay on fixed, easy to understand engagements. Our MSSP customers enjoy fixed, monthly, locked-in pricing.