Iron Range Cyber is a proud provider of cybersecurity services for institutions of higher education. Our team has a combined 50+ years of experience working in higher education information technology and security.
Get a Free Risk Assessment
Contact us now for a free comprehensive risk assessment conducted by our senior CISO's.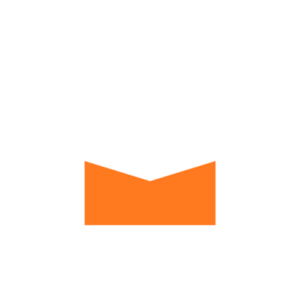 Cybersecurity Services for Universities
Private colleges and universities have unique cybersecurity challenges. Colleges typically have wide attack surfaces (lots of laptops and desktops), people routinely connecting to and from networks, and in some cases custom software applications. In addition, colleges and universities often fall under the following cybersecurity compliance requirements:
HIPAA (If there is an on-campus medical service) 

FERPA

GLBA

PCI-DSS
Colleges and universities are also very common targets for malicious actors. Their wide-attack surface, large number of guest IT users, and high number of third-party contractors presents a rich environment that hackers can aim to compromise.
Universities are exposed to enormous risk if successfully breached. Colleges and universities often hold sensitive data on both faculty, staff and students as well as federally protect data such as personal health information and academic records. A breach can result in enormous loss of reputation for a school, as well as costly compliance issues and millions of dollars in remediation costs.
The Iron Range Cyber Solution
Our team has extensive experience in building highly effective cybersecurity programs for colleges and universities. Our staff has helped dozens of schools meet compliance requirements, build cybersecurity programs, and comply with numerous regulations. We begin each engagement by conducting a full risk assessment for the college or university. This enables us to accurately gauge your risk and understand your current cybersecurity technology and processes. 
We then begin the process of building a cybersecurity program designed to comply with existing regulations and effectively mitigate risk. We focus on identifying your existing cybersecurity assets which enables us to build a program around what you already have – so you aren't double paying or using additional resources. 
We then work to implement your program. All of our programs come with standard:
Antivirus/Anti-Malware

SIEM

Log Monitoring

Network Monitoring

Endpoint Monitoring

Backup and Recovery

Security Policies and Procedures
The Iron Range Cyber Solution
Deep experience building competent and effective cybersecurity programs for higher education institutions. 

Focus on measurable risk reduction rather than reselling services & technologies

Best of breed technology stack designed to simplify cybersecurity programs for colleges and universities
Many security vendors try to sell you overpriced tools that you don't need. We work with your existing tech stack as much as possible to reduce waste and make compliance cost-efficient.
We focus on selling comprehensive cybersecurity solutions that result in real risk reduction and solve cybersecurity problems.

We make sure that you know what you're going to pay on fixed, easy to understand engagements. Our MSSP customers enjoy fixed, monthly, locked-in pricing.

Contact us for a Free Risk Assessment
Delivering Enterprise Grade Cybersecurity to a Distributed Workforce